Post by Karl Welteke on Jan 30, 2013 20:26:56 GMT 8
This is a new thread dedicated to all my visits to Corregidor in a complete album form. Each visit, if I have time to upload the images will be in this form. This is in addition to many other replies with different subjects at all the other different threads in this forum.
Corregidor Diary
2013, 14th to 18th Jan. w. AJM
Places visited: Cine, Crockett Ravine, Battery Cushing, SL. No. 6 & 7, Defense Positions near Battery Cushing and on Geary Point.
Day Four, Thursday the 17th Jan. 2013
Since we failed to reach Geary Pt. yesterday on foot via the coastline we decided today to go via Crockett Ravine. We arranged to get a ride with the workers jeepney to go Topside and proceeded to the entrance to C1 tunnel.
First we noticed the restoration work on the cine, Topside, and looked at it closely. We took many pictures. Also a new road had been built on one of its sides.
From the C1 tunnel we proceeded straight down and like the last two times we came to the thick bamboo thicket near the South Shore Road culvert crossing the ravine. AJM and I took turns to cut our way thru that. And again like my last 2 times we reached a point about 20 feet up-stream from the dislodged culvert.
Down the Crockett creek we went, at the beach we decided to proceed to Battery Cushing first. Next to the Searchlight Point we entered a ravine and found a way up to the South Shore Road. Gun #1 position of Batt.-Cushing we visited first, then #2. #2 gun position is hanging over the cliff and will fall one of these years. The South Shore Road inland of Battery Cushing is still in fair shape.
Next was VIII F 2; only the steps to gun positions are left, everything else has dropped down to the beach. On our way here we seen all the concrete pieces on the beach. SL #6 is still much intact but like in almost all SL shelters the scrappers have done their thing. But the walls are still standing.
From the SL 6 we went straight down to the beach and proceeded to Geary Point. Went up without too much problem. Defense position VI M 3 on the beach is now completely gone. SL 7 was my first target, then VI F 3 and its magazine. Then it was to VI M 4, it is almost completely gone. The last target for me was VI F 2 which is an impressive long trench with two gun positions, one at each end. In the middle of the trench was what appears to have been a magazine but the concrete ceiling is destroyed.
After we went down to the beach we asked some fishermen to give us a ride to south Bottomside. They asked for 200 pesos, we gave them 300. We called it a day.
The weather has been great, the strong NE winds keeps this island cool and I didn't use the aircon or a fan in my room at MacArthur Café. Tuesday and Thursday were particular sunny, Wednesday it was cloudy. We had a 800 peso a day discount price for our rooms, each room. And we consumed our meals here at the café. The resident American couple had visitors by the husband's two sisters.
The next, on Friday, I wanted to go home. Since I had parked my car in Mariveles and took the Sun Cruises ferry to Corregidor on Monday. Coming from Olongapo that is ideal for me. On this trip, I learned, that the Sun Cruises ferry go to Mariveles only on Mondays. Last year it was Monday, Wednesday and Friday. Going back to Manila with the afternoon ferry was not ideal, since I also had to go back to Mariveles to pick up my car. I asked Villa Carmen for a boat that cost me 3000 peso. The NE winds were strong all week but today the North Channel looked even rougher. But Villa Carmen has good boats and good crews and they showed up promptly. 3000 pesos is just a little too much for me.
Here is more I learned about the boat story. Again it hard to get precise info from Sun Cruises or FAB. FAB is the Freeport Area of Bataan in Mariveles. They have this website in regards to the ferry.
(this URL is dead, 28th Dec 2021, Karl)
What I learned, Mondays the Corregidor Sun Cruises ferry will continue to Mariveles and in the afternoon about 1345 Hours will go back to Manila via Corregidor. On Friday another boat and maybe another company runs a ferry from Manila direct to Mariveles and back in the afternoon, direct!
Here is a related story. On Corregidor someone operates a big boat, 40 passenger I believe, which is really a good deal if one has a large party to visit the island. But now the Coast Guard enforces a law that that size of boat needs a properly licensed boat skipper (elaborate to achieve). So, for right now, that boat service is not available right now.
The complete album, with all the pictures of this day, the 17th Jan. 2013, is in my Photobucket Image Sharing account. They are 134 images, and have short titles only:
Name and URL:
2013-01-17 Cine Cushing Geary-Pt 
app.photobucket.com/u/PI-Sailor/a/011e36b9-503f-4821-9354-16f4cf30b28a
THE ABOVE LINK IS ACTIVE AGAIN AS OF27th DEC> 2021!
Here are some sample images: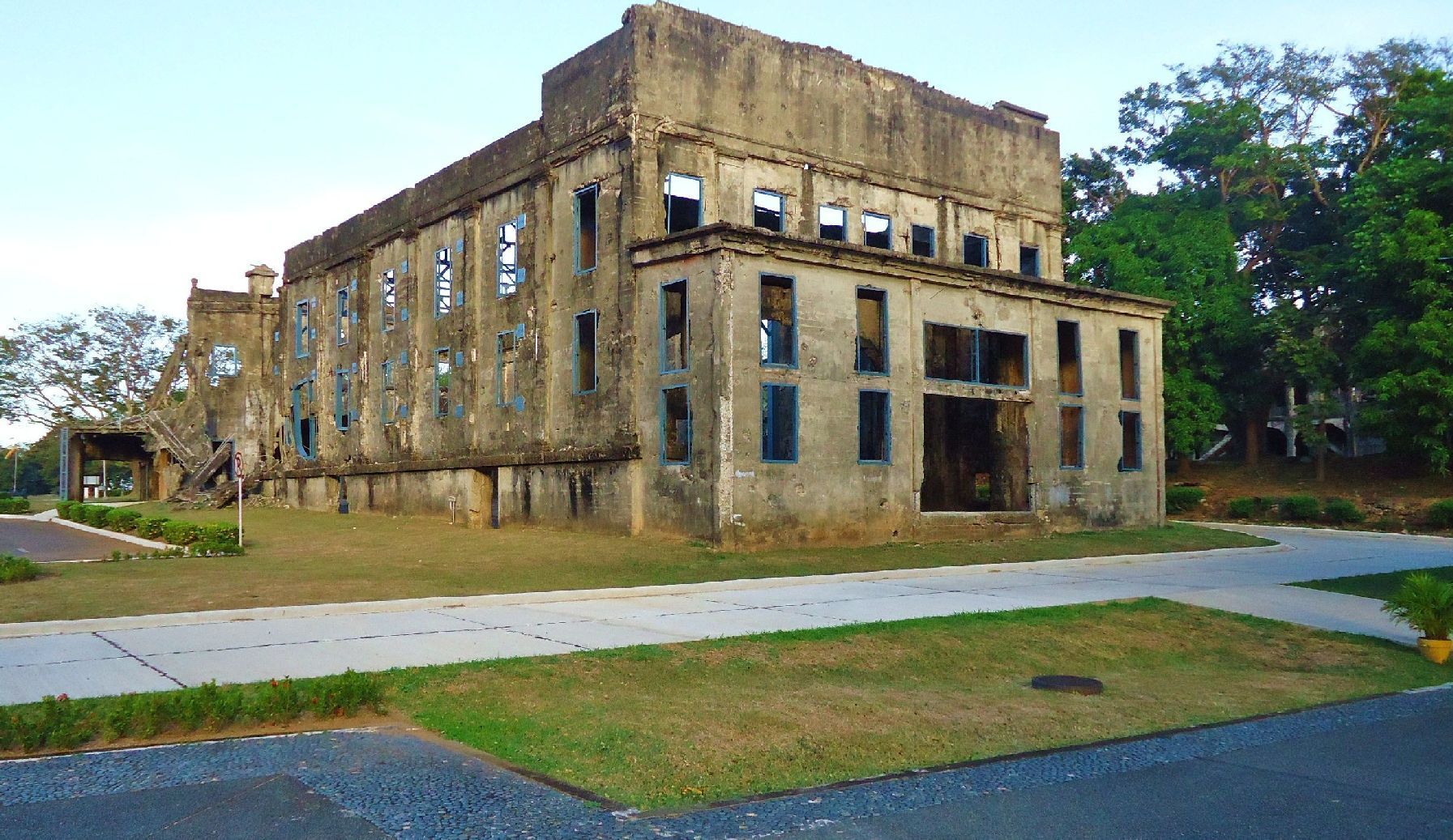 The newly reinforced cine Topside.
Our GPS track for this walk down the beach via the Crocket Ravine.
These oddly shaped objects I have seen in at least 5 other places on Corregidor, nobody else seemed to have noticed them. This one in the Crockett Ravine creek.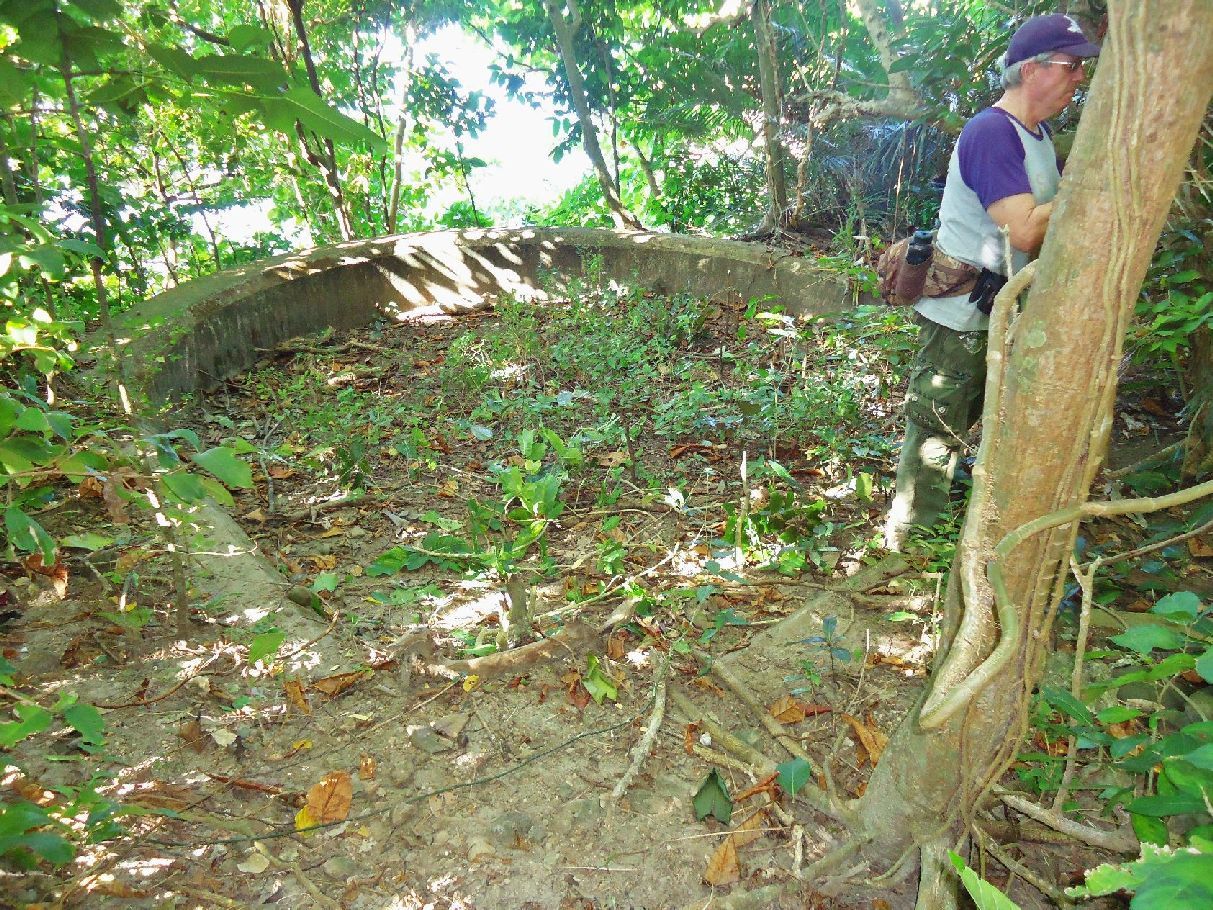 No. 1 gun position of Battery Cushing near Search Light Point.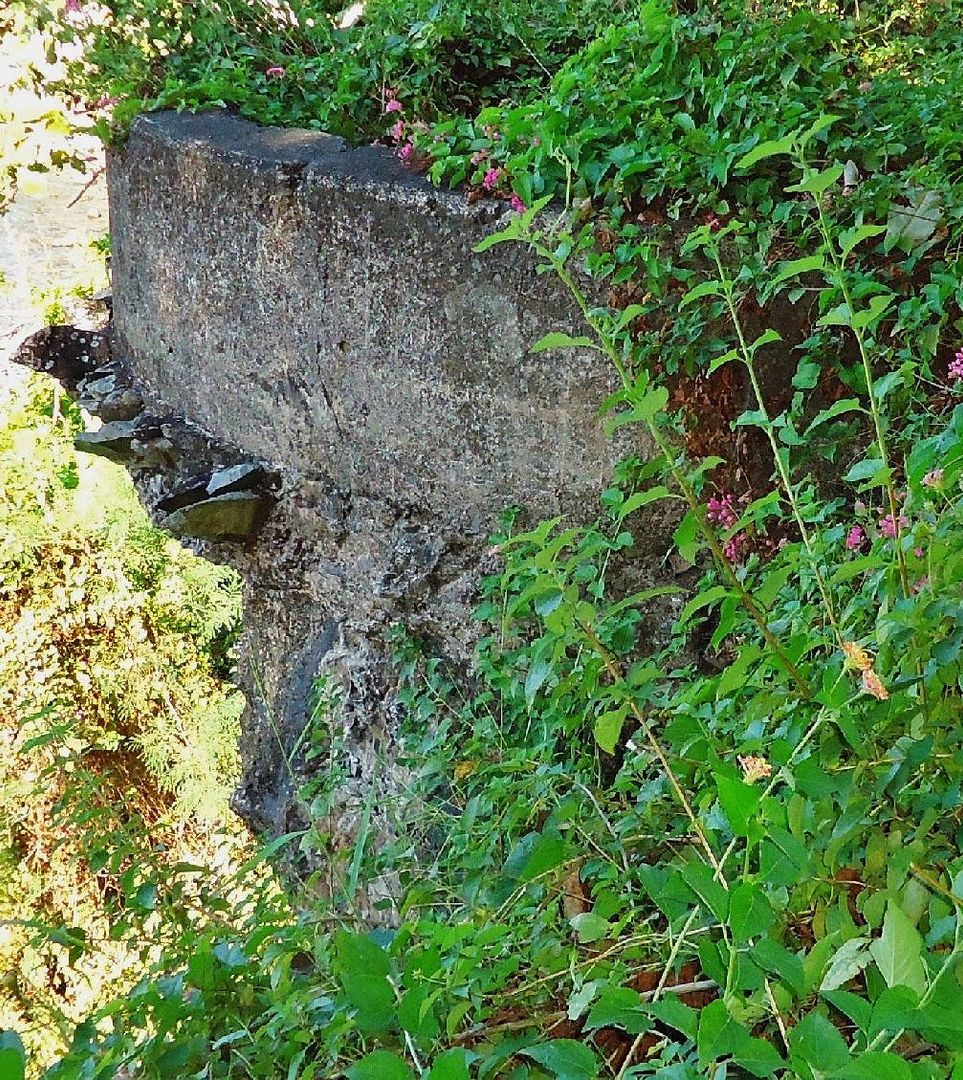 No. 2 gun position of Battery Cushing near Search Light Point hanging over the cliff.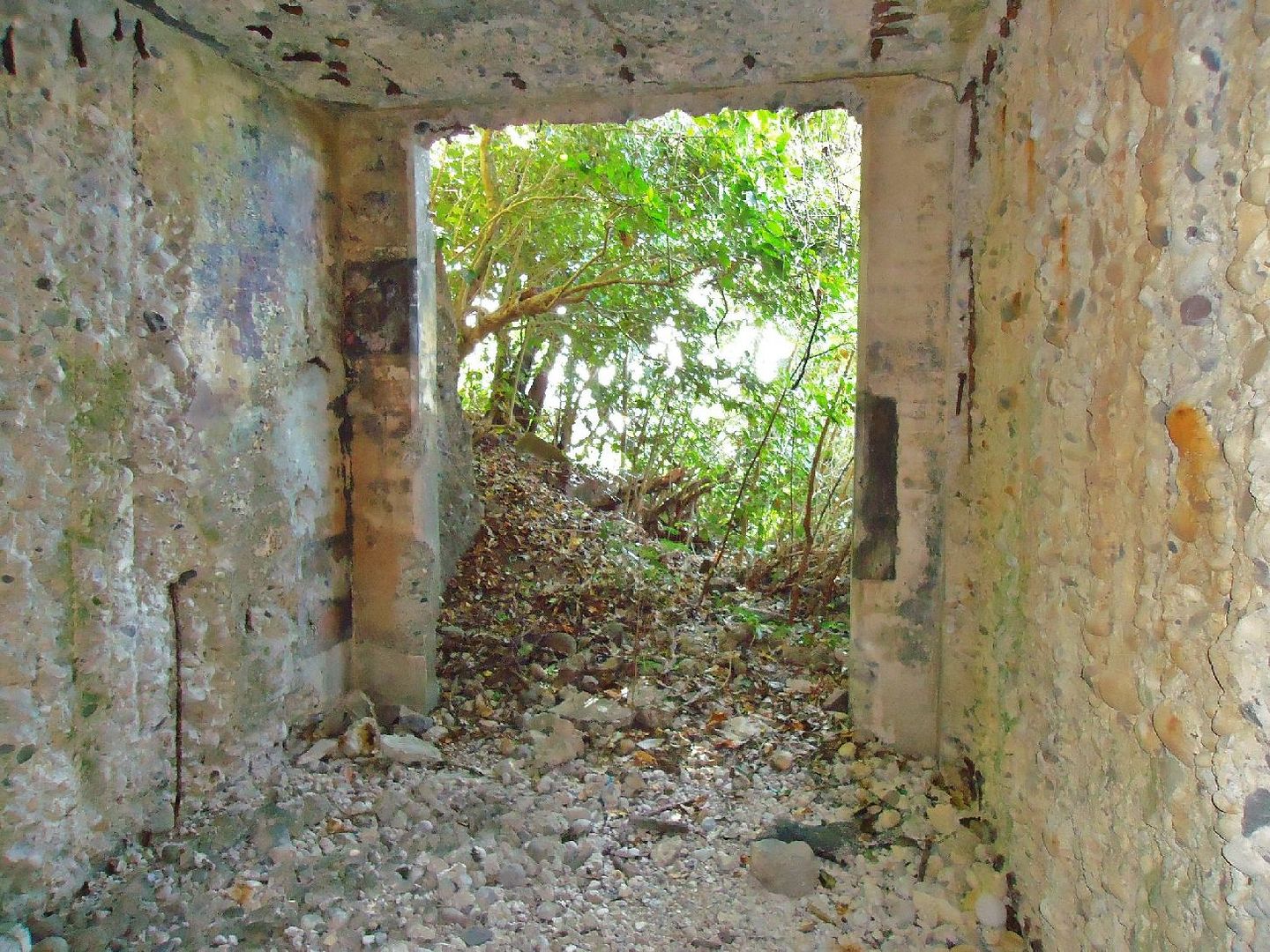 No. 6 Search Light near Battery Cushing.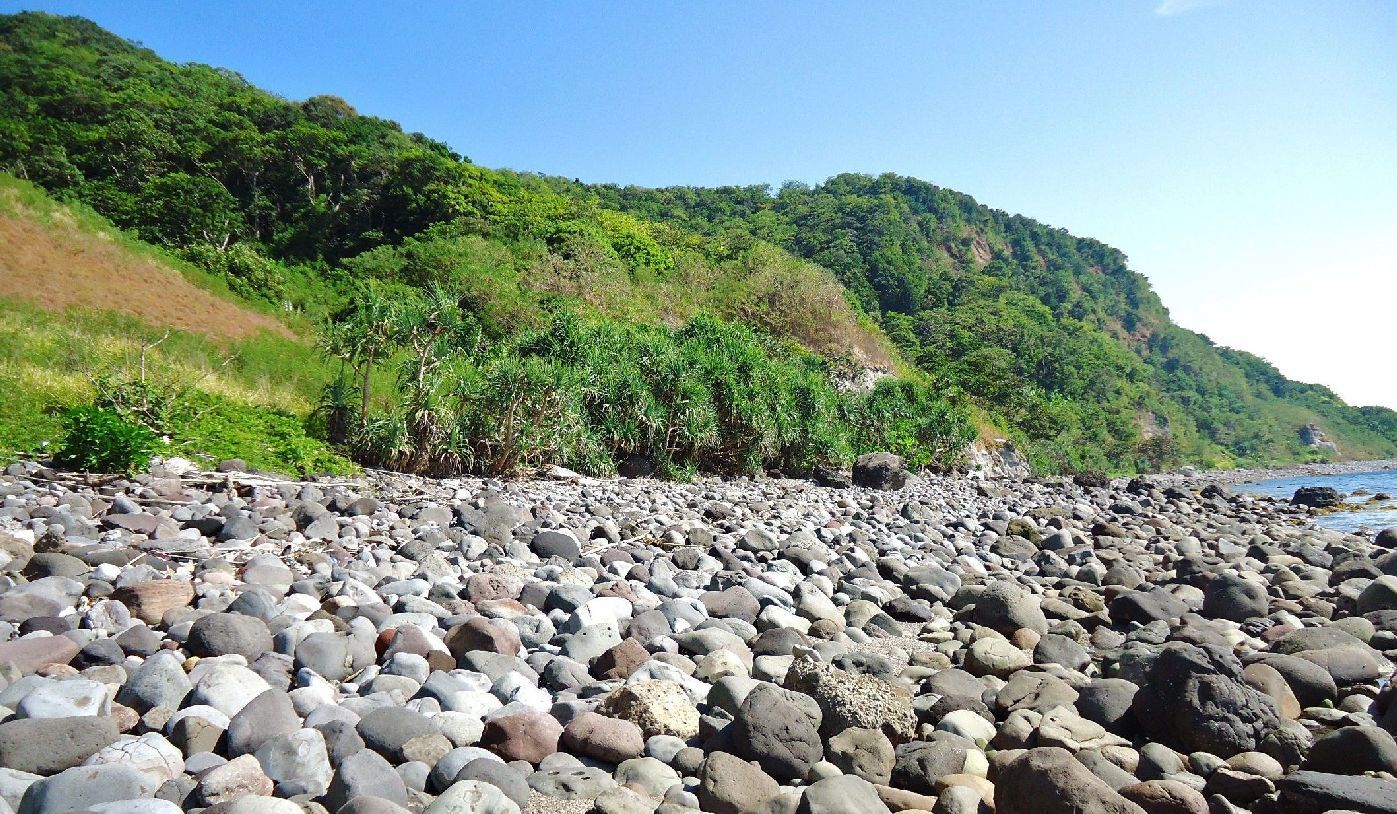 Those bushes at left is where we stepped onto the rocky beach coming down the Crockett Ravine Creek. We looked, but did not see the infantry trench there as indicated on the map.
VI-F-2 defense position on Geary Point.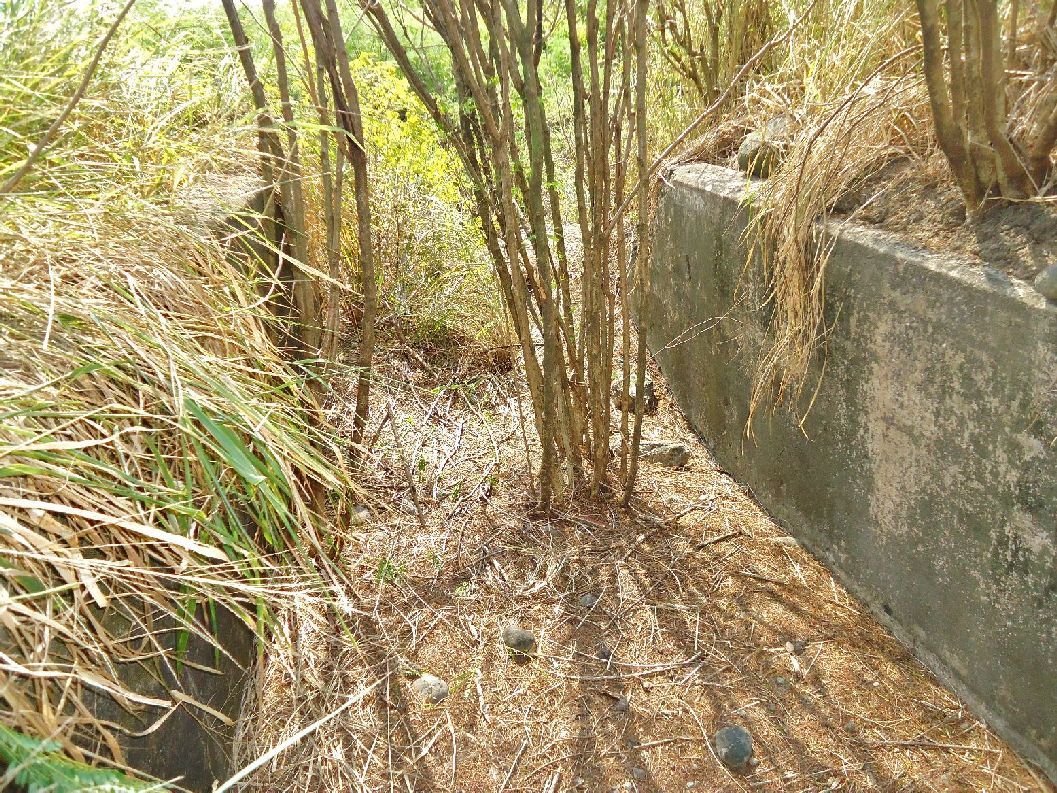 The wide and long trench of VI-F-2 on Geary Point.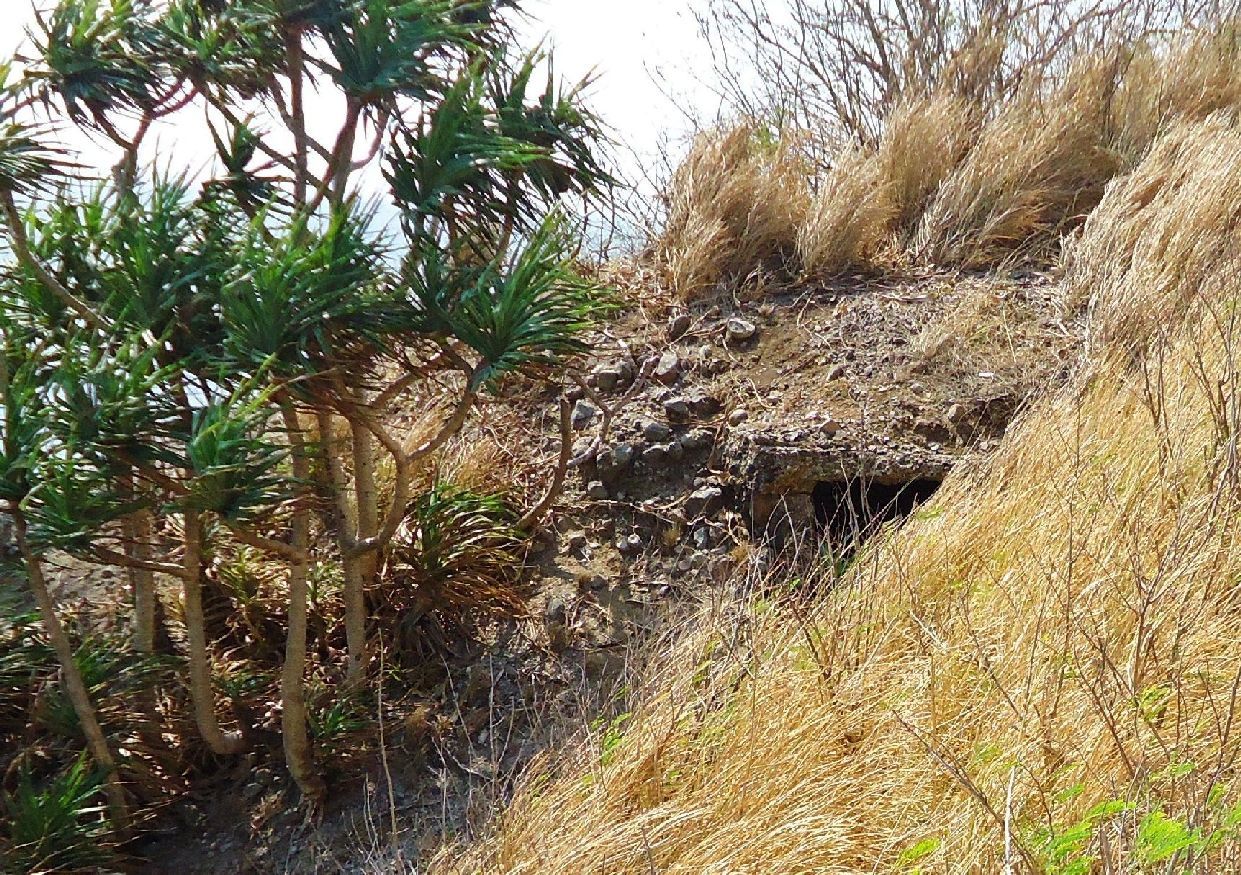 The magazine of VI-F-3 on Geary Point.