Post by EXO on Jun 11, 2020 9:42:51 GMT 8
I've had an inquiry whether 1st Bn 503d PRCT arrived on Corregidor in LCM's or LSM's. I was aware that they were flown to San Marcelino, and trucked to Mariveles and embarked.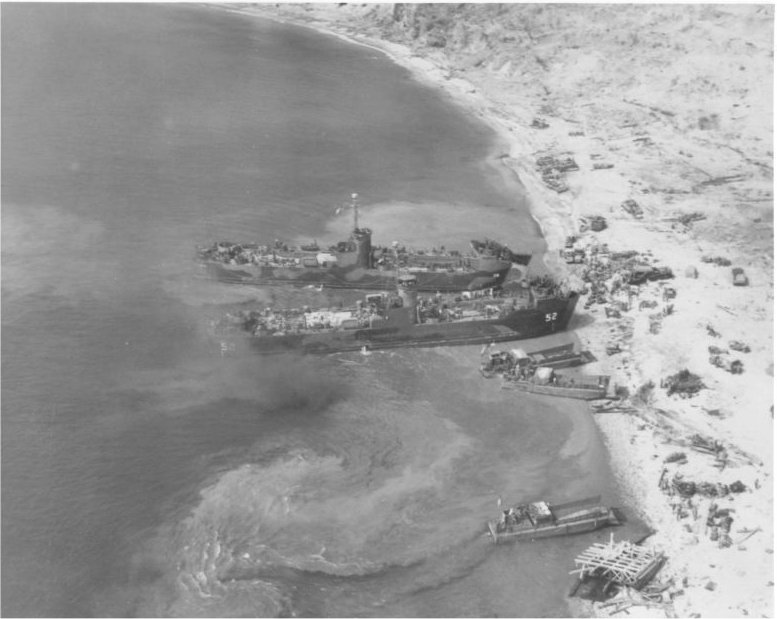 The unit which participated in the Corregidor landing was Company "F" of the 592d Engineer Boat and Shore Regiment, which was one of the key component units of the Second Engineers Special Brigade. It provided twenty-five LCM's. 592d ESB or "
Cape Cod Commandos
" had become a fundamental part of "
MacArthur's Navy
" and they had participated in more amphibious operations than any other unit of the armed forces of the United States.
It wasn't just the 1st Bn arriving across Black Beach. The remainder of Regimental H, Btry C of 462d PFABn, Btry D of 462d PFABn were also a part of the cancelled third lift.
Black Beach was still under fire by the Japanese on the 17th and Guthrie says that six of the 1st Bn were killed coming ashore on the 17th. I have my doubts about this as the Honor Roll full listing has fourteen KIA's for the 17th, and none are 1st Bn.
E. M. Flanagan says "moving over water in LCMs" (Pge 215).
Gerard M. Devlin refers to LCM's (Pge 62)
Bennett M Guthrie refers to 1st Bn arriving at San Marcelino, and thence to Corregidor by boat. No mention either way. (Pge 185)
Source article for my Rockforce Website, is a Chapter extract from
History of the Second Engineers Special Brigade
. The book describes the combat experiences of the 2ESB from one end of the Southwest Pacific Area to the other. The book, which is out of print, appears on the 2d ESB Website in its entirety courtesy of Robert B. Lewis, and I reproduced the chapter by permission.
But there are LSM's also pictured on the beach - Specifically, LSM-52 & LSM-38.
www.navsource.org/archives/10/14/14038.htm
is the NAVSOURCE page, and it links to
www.navsource.org/archives/10/14/101405206.jpg
which it says is dated 17 February. The page on LSM-52
www.navsource.org/archives/10/14/14052.htm
has a few more images, all said to be 17 February and I have no evidence the date is incorrect. They weren't there until the afternoon though, as the naval task force commander was unsure whether Black Beach was suitable for the LSM's, and a 592d EBSR crash boat was sent in around noon for a survey under fire.
So here's a good challenge for our budding students to whet their research appetites.