Post by fots2 on Nov 13, 2009 22:30:27 GMT 8
I arrived on Corregidor today for another six day visit. By 9:55 I was at Middleside walking towards James Ravine.
If you forget it is Friday the 13th, I actually had a good day wandering around. One of my goals this trip was to have a look at the tunnel named "Bombproof Infantry Quarters". Last year I was there with Phantom and at that time there was too much debris in the narrow slit entrance to get in or out safely. Metal rebar is sticking down and I had visions of getting stuck trying to slide through there and not being able to breathe. Not a good feeling. Self preservation kicked in so we moved on.
Today the slit was as narrow as ever but the mud and soil was now soft due to the recent heavy rains. It took half an hour down there but I made a space large enough to get through with a few extra inches margin. This is quite a large and interesting tunnel. I will add a trip report in the future.
After finishing inside the tunnel, I went up on top of the hill to photograph the air vent. The easy way back to civilization seemed to be south so I followed old roads to Battery Way and walked down to the hotel.
Another of my goals this trip is to get to the east end and look at the cemeteries and defenses there. Speaking of that I got a little surprise today.
While wandering around I found a little cemetery in James Ravine. This one is pre-WWII military and only contains three headstones that I could find. Can you Corregidor history experts share any information on this?
Two of the headstones are lying on the ground face up exposed to the elements. The letters are worn quite a bit but still readable. The third is leaning at a 45 degree angle but fortunately the letters are on the bottom side and very readable. Perhaps these headstones were dumped here from somewhere else but why stand one up?
Other than info on these three soldiers, were there military cemeteries on Corregidor?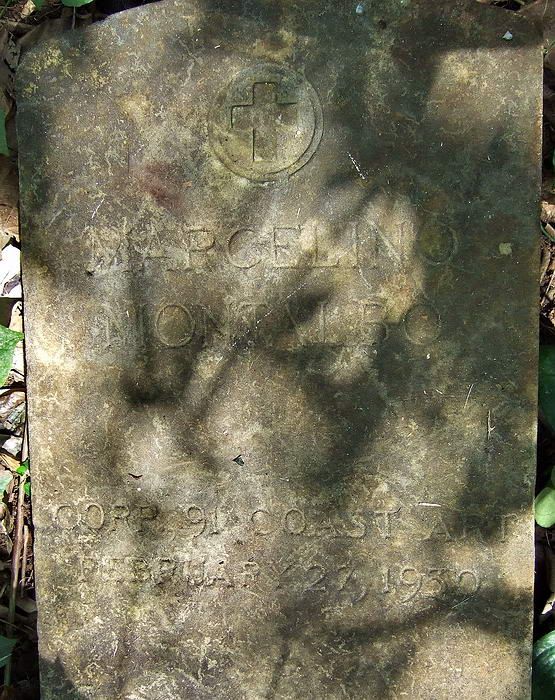 MARCELINO
MONTALBO
CORP, 91 COAST ART
FEBRUARY 27, 1930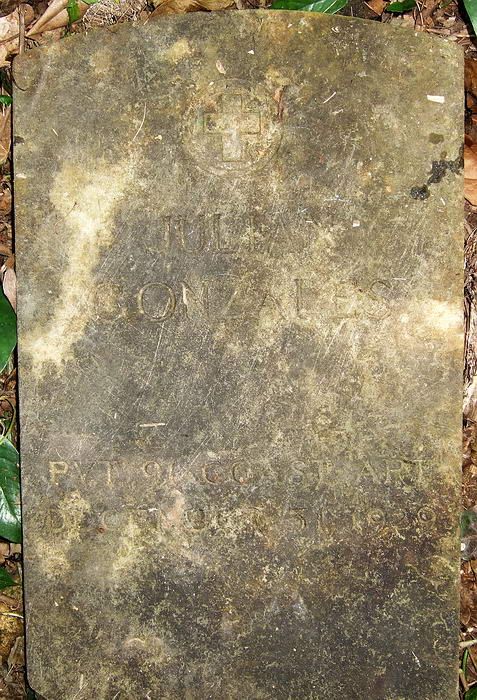 JULIAN
GONZALES
PVT, 91 COAST ART
DECEMBER 31, 1929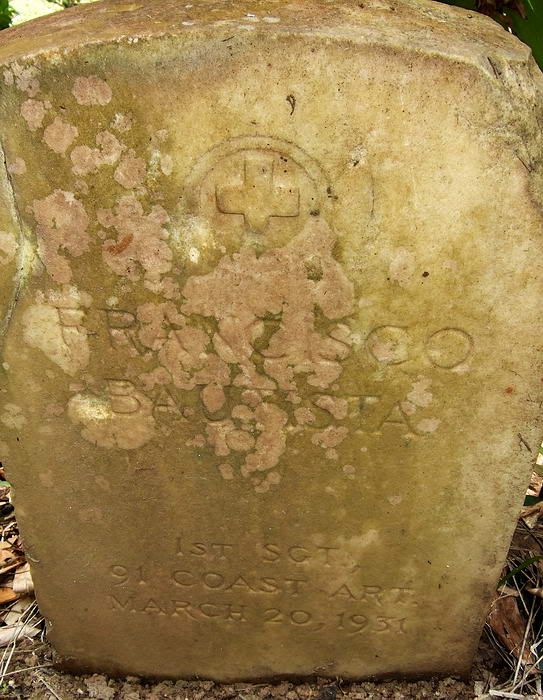 FRANCISCO
BAUTISTA
1ST SGT
91 COAST ART
MARCH 20, 1931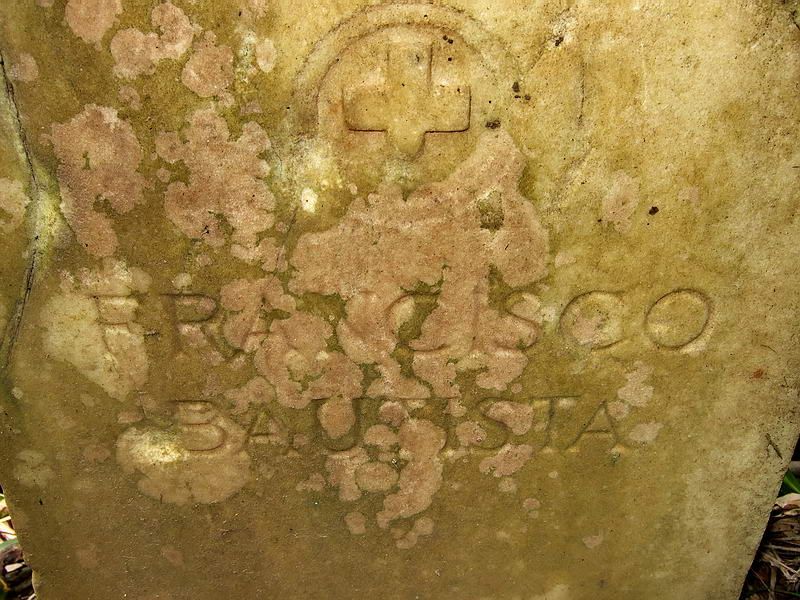 Top half of Bautista's headstone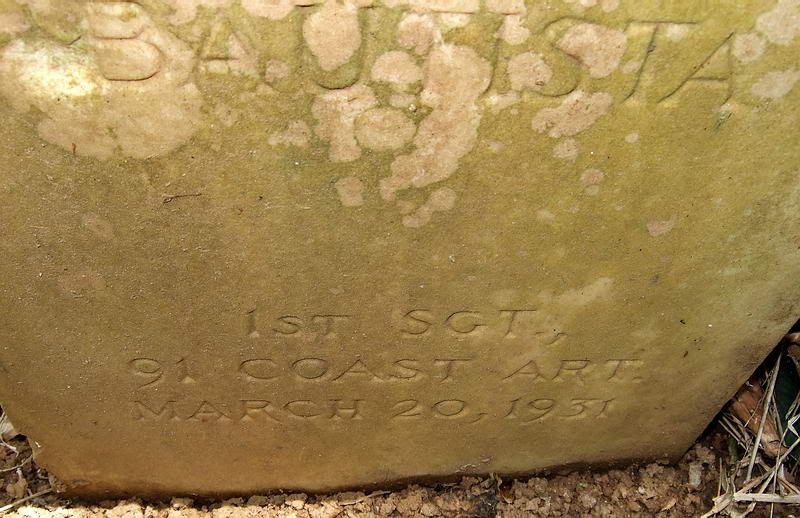 Bottom half of Bautista's headstone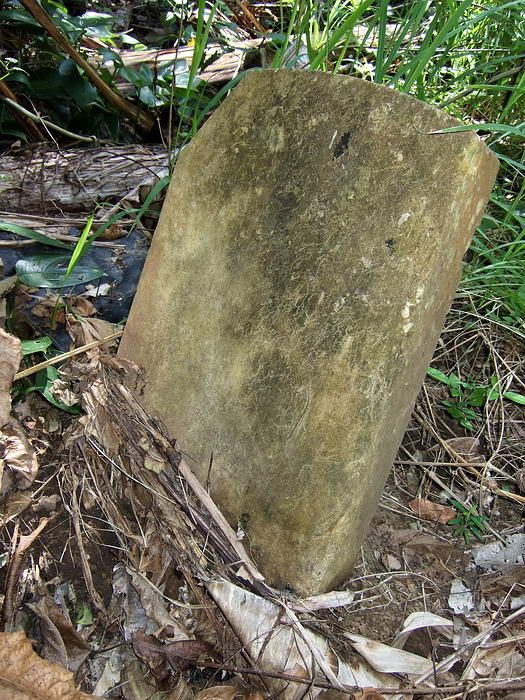 Rear view of Bautistas's headstone
Tomorrow morning Karl arrives and we will go by boat around the south side of the island and climb up to Battery Monja. There is also Searchlight #4 and other structures there that we have never seen. If time permits, the boat will also take us to Battery Cushing and Searchlights #5 and 6 nearby.
The weather is great now.