Post by Karl Welteke on Nov 2, 2012 8:57:36 GMT 8
History Trip 2012 Oct 14 to 16 to Tagaytay, Nasugbu, Ternate Tunnel, Carabao & Limbones Isl. Ternate, Marines, Naic, Maragondon, 64 images.
This thread also incluedes our 2nd follow-up visit 2012-Nov. 22 to 24.
On these dates John Moffitt and I checked out the village south of Carabao Island to see about future transportation to there and Limbones Isl. In the process we went to Nasugbu, Sta. Mercedes, the new tunnel, Ternate, Pico de Loro, the Marine Base, Naic and Maragondon.
This album includes some WWII images from the www which I marked as to where they came from. They make this album more interesting.
Here is the album with 64 images which all have descriptions:
s74.photobucket.com/albums/i265/PI-Sailor/Manila%20Bay%20Forts-Other/From%20Cavite%20Side/Cavite%20Trip%20etc%202012%20Oct%2014%20to%2016/
Here are some sample images:
This is a rare Carabao Island image from NARA. We went to the Cavite side of Manila Bay to see whether boat transportation is available from there to the island.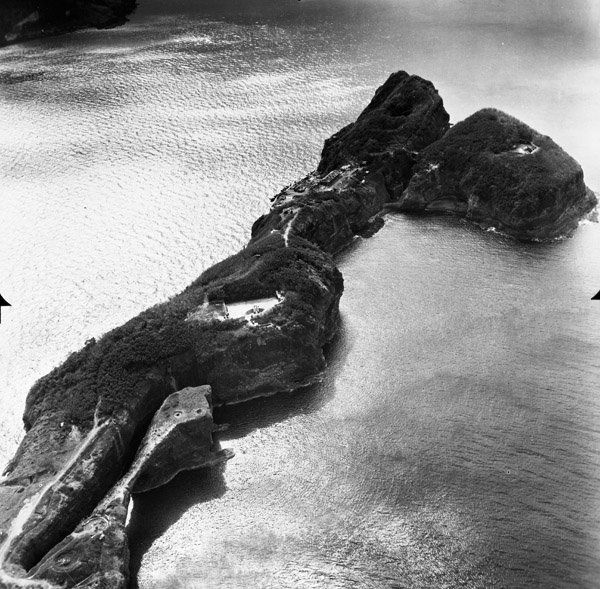 This marked-up Google Earth terrain map of Cavite, Batangas and Manila Bay covers the main subjects of this album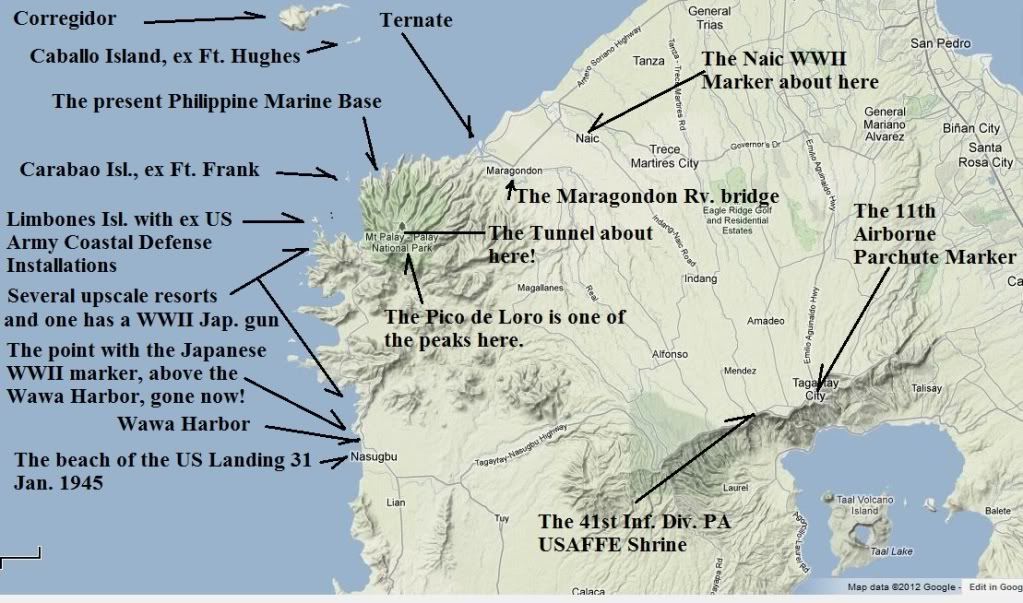 This 41st Inf. Div. PA USAFFE Shrine was another reason I went to Tagaytay. The reunion held here on the 14th Oct. 2012 is covered in another album.
s74.photobucket.com/albums/i265/PI-Sailor/Images%20to%20be%20linked/?action=view&current=12101241stInfDivPAUSAFFEMemorialPilargrounds03.jpg
On the 3rd Feb. 1945 the 11th Airborne Div. dropped a regiment onto the Tagaytay Ridge. This small plaque in Tagaytay reminds us. It is located in the Rotunda in Tagaytay Town.
s74.photobucket.com/albums/i265/PI-Sailor/Images%20to%20be%20linked/?action=view&current=04121012aTagaytayRotunda0211thAirborneDiv.jpg
On February 3, 1945, the 11th Airborne Division performed a combat jump with the 511th PIR on the Tagaytay ridge. This is a NARA image.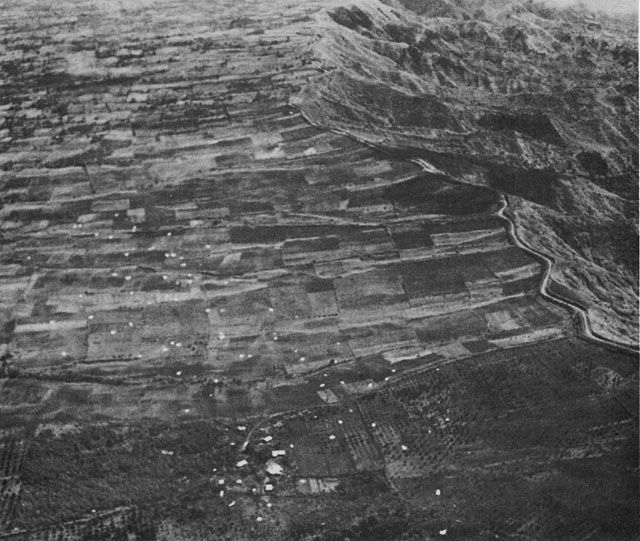 The airdrop was to support the Amphibious landing, 31 Jan. 1945 at Nasugbu. A Nara Picture of the Nasugbu landing. The beach was too shallow and many of the vehicles drowned and didn't start or blocked the ramp openings. They even dried to make waves and get the landing ships further up on the beach. I guess at this landing they didn't have the Navy Beach Masters with cause ways.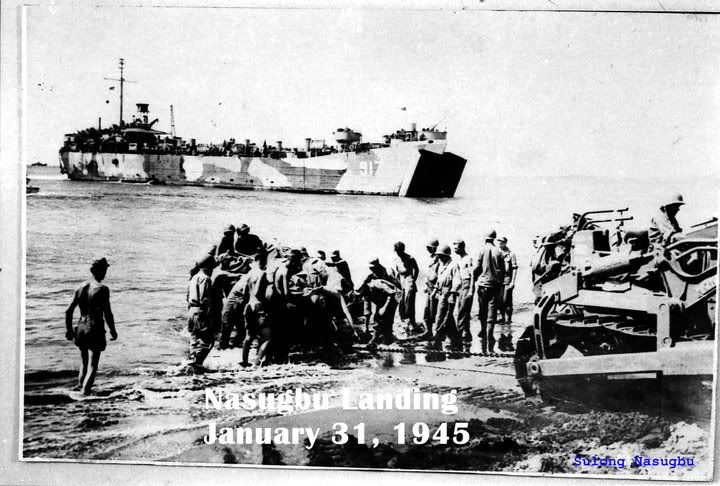 The source of the image is indicated but the description must be wrong. I don't think it was Marines; it was the 11th Airborne Div which landed here in Nasugbu.
This time 5 images uploaded out of 7, not too bad with my record!