Post by Karl Welteke on Mar 17, 2008 14:04:20 GMT 8
On the 15th of March 2008 the Corregidor Foundation Inc 'On Site Manager', Mr. Ronilo Benadero (Ron) took me to the Kindley Airfield on Corregidor Island to help identify a defense emplacement.
These photos will help you identify that emplacement and show the reason for his request.
Note: These pictures have been posted here on the 20th Aug. 2013 and the new descriptions do not fit the original intend to make these images available to identify the location. Before this date here was only a URL/link where these image were before.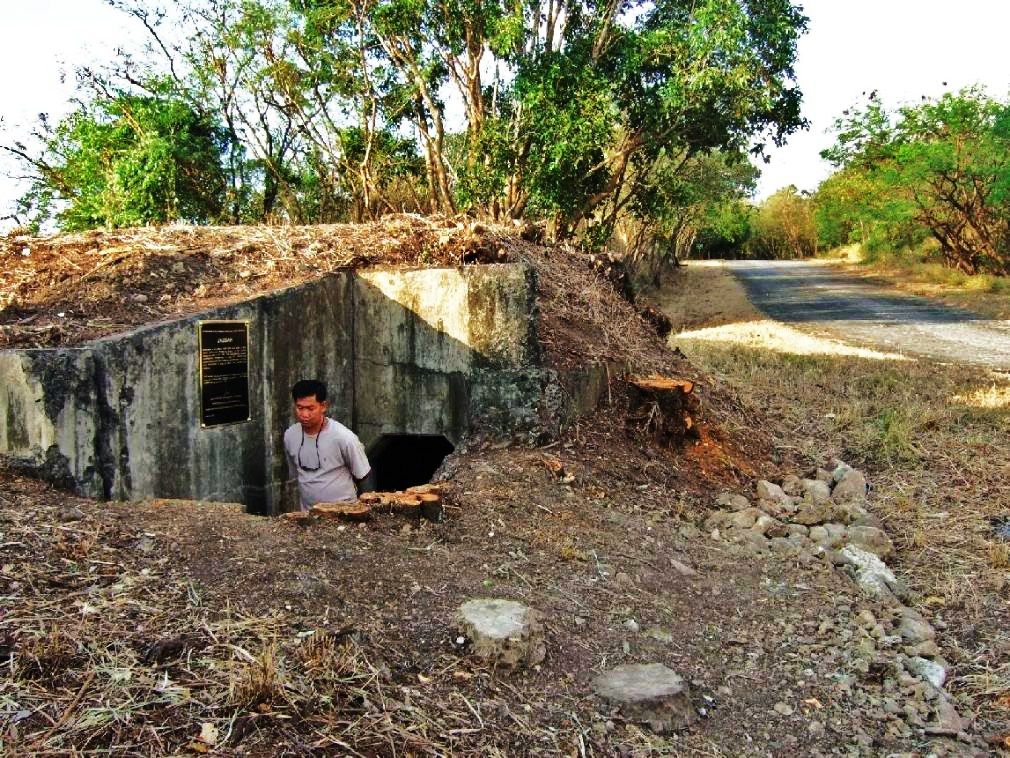 Z374-A man is coming out of the magazine of WW-I defense position at entrance of Kindley Field, pic is dated 2008-03-15. Corregidor Foundation Inc. (CFI) just cleaned it up to have a formal Unveiling Ceremony on the 18th March 2008.
Z375-I took this shot this way to show Caballo Island, ex Fort Hughes to help identifying the location of this WWI defense position, and now I know it is I-M-I.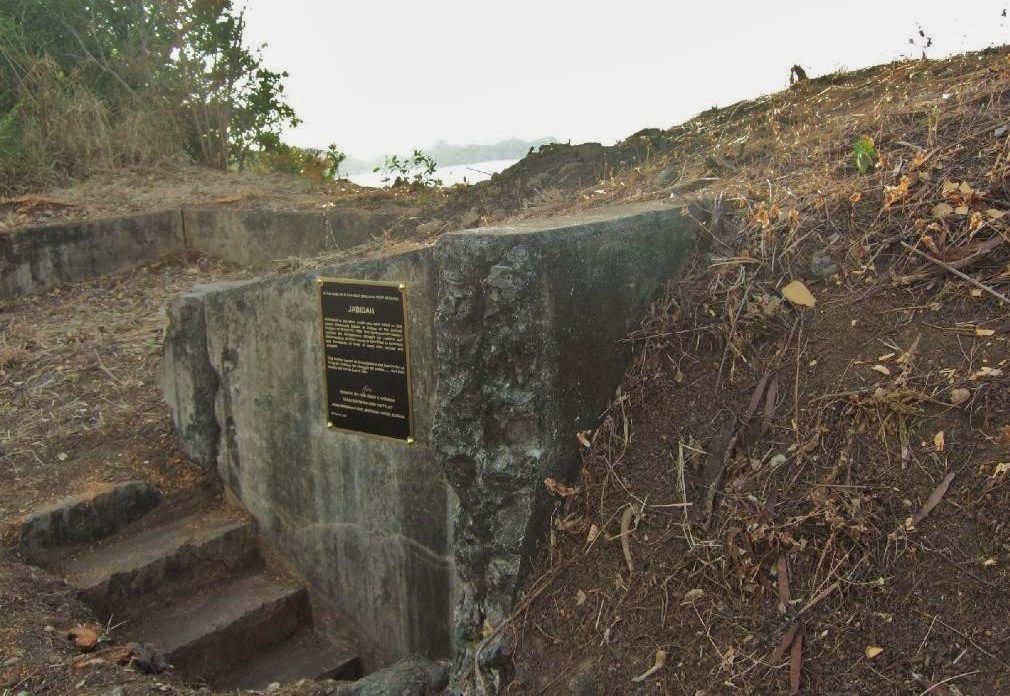 Z376-The new Jabidah Plaque is posted at the steps to the magazine of this WW-I defense position at entrance of Kindley Field, pic is dated 2008-03-15.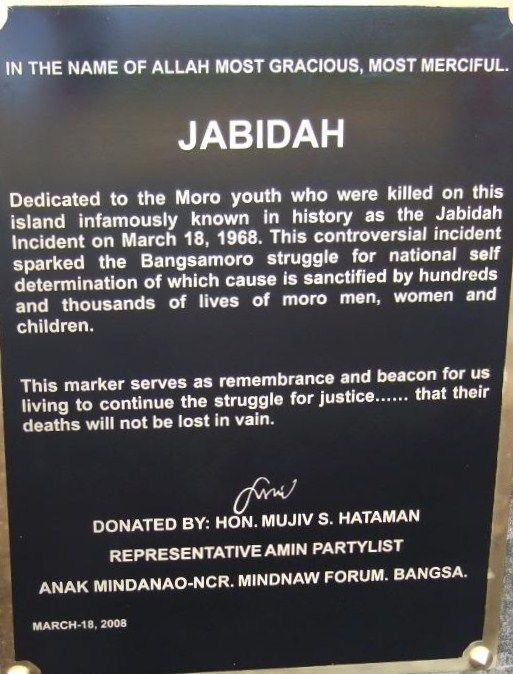 Z377-This 15th March 2008 picture of this plaque, scheduled to be unveiled in three days time, on the 18th March 2008 at the 30th Anniversary of the Jabidah Massacre. The plaque says what it is all about. The Anakmindanao Party List Philippine Congressional Representative and other officials with CFI will conduct this ceremony as a first step to develop this place as a memorial.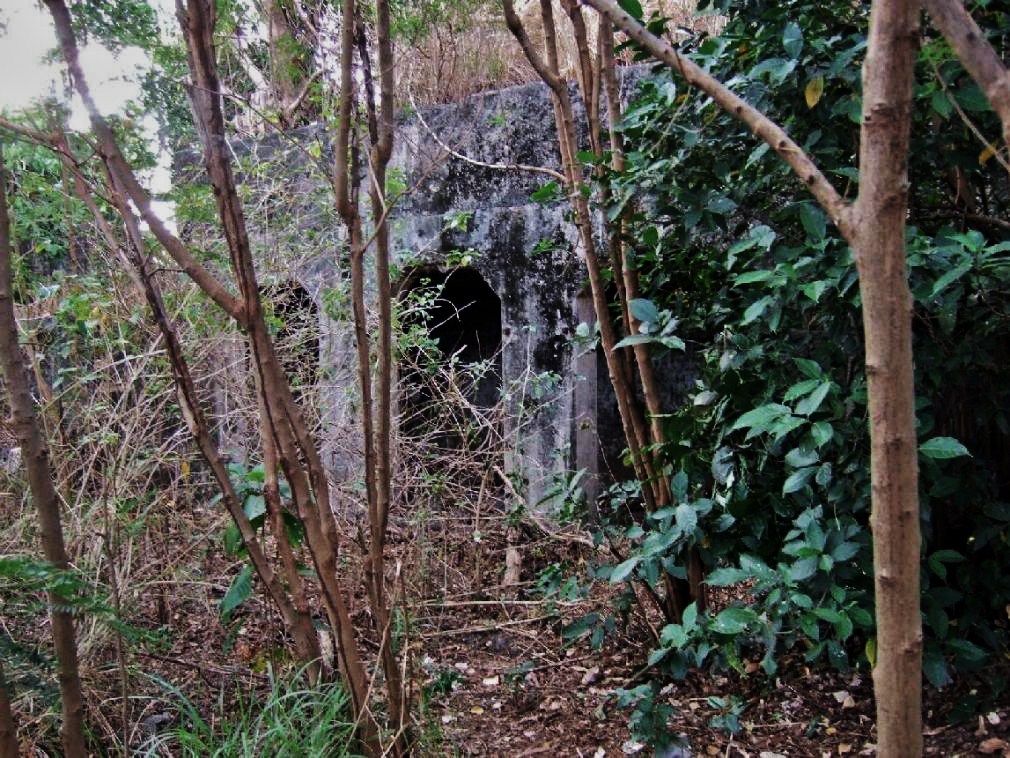 Z378-Now I know this is the WWI defense position I-F-I and now we also know it is an important part of the new Mindanao Garden of Peace to remember the Jabidah Massacre.
But in March 2008 I made this below description to this picture:
Only about 30 meters further east, along the south cliff top is this emplacement. I'm presenting this image to show that this emplacement was not used for the new JABIDAH plaque. I knew about this defense position but not the one with the new Jabidah Plaque.
I never had noticed the emplacement with the new plaque before; I knew about this one in this pic. So I told Ron I send out an email to my friends to inquire. They may respond in this forum or I will post their answers.
But what is really IMPORTAND is that plaque. I just faintly remembered something about that infamous event. Ron told me that there would be an official dedication of this plaque on the 18th of Mar.2008 because this was an anniversary of this event.
On Corregidor is no Internet connection, so when I returned home yesterday, the 16th Mar. I googled and found a news story about people coming from Mindanao to attend the dedication of this new JABIDAH plaque. This group of people coming includes the survivor of this alleged massacre. Corregidor is full of surprises.
I came across this surprise because some friends ask me to show them Corregidor and we were there for two nights and three days. Another surprise was, that the Rowhouse was completely booked full but we got some rooms at MacArthur Café.